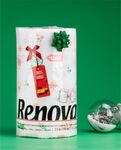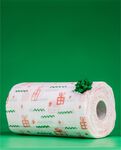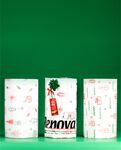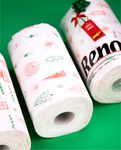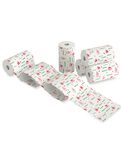 Christmas Paper Towels XXL 1R
Shipping in 2 business days
Keep things cool at your next holiday gathering. There's no better indication of the holiday season than these festively packaged Paper Towels.
Renova Design is a professedly urban, fun and inspiring concept: colorful, exclusive illustrations in kitchen rolls, now with triple the size and triple the fun.

- Printed over white tissue
- Strong and absorbent
- American format, bigger sheet
- 120 sheets per roll
- 1 XXL roll = 3 standard rolls*
*A Renova standard roll equals 9,1 meters.
Christmas Paper Towels XXL 1R