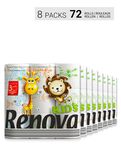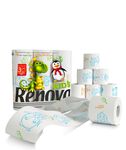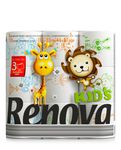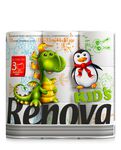 Pack Kids 72R Toilet Paper
Shipping in 2 business days
New friends for your kids.
A 3-ply printed toilet paper with colorful and creative ilustrations, especially made for the youngest!
- Printed over white tissue
- Very soft and absorbent
- 8 packs with 9 rolls
- Total: 72 rolls

Note: This picture is not contractual. Your rolls could have different printed rolls.
3-Ply Tissue Paper
Perfume Free
Dermatologically tested
Pack Kids 72R Toilet Paper